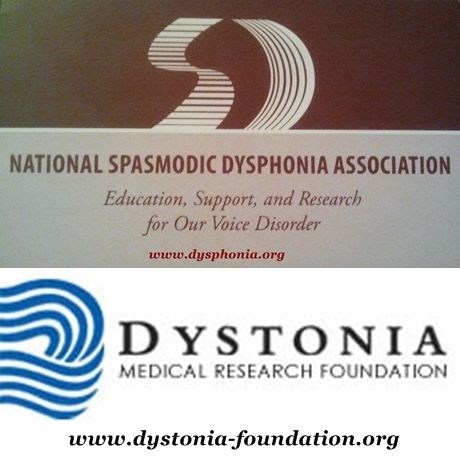 "What is Dystonia" you ask? It is an INCURABLE neurological disorder involving INVOLUNTARY MUSCLE SPASMS that D.C. Hathaway was diagnosed with in 2005 but went UNDIAGNOSED for 9 years, since 1996. Over 300,000 people in the United States alone suffer from this disorder. Little is known about it but D.C. devotes his life to educating people about it and creating awareness through fundraising events and benefit concerts. It comes in many forms including Parkinson's Disease and D.C. Hathaway's particular form of Dystonia is called Spasmodic Dysphonia which affects the voice. Every patient is different but the only treatment that helps D.C. is Botox injections every 90 days. Without the injections it would be nearly impossible for D.C. to carry on a normal conversation. It is because of the injections that D.C. is able to maintain his speaking voice during his DJ shows but unfortunately Botox does NOT do the same for D.C.'s SINGING voice, which was silenced in 1996. For MORE info about Dystonia go to the Dystonia Medical Research Foundation website where you can make a difference in people's lives by learning about this disorder that has changed D.C. Hathaway's life along with hundreds of thousands more and you can make "tax deductable" donations in D.C. Hathaway's name using the link at the bottom of this page. You can also learn more about Spasmodic Dysphonia by going to the National Spasmodic Dysphonia Association website. Below are fundraising past events that benefited Dystonia research and awareness. Won't you help make a difference??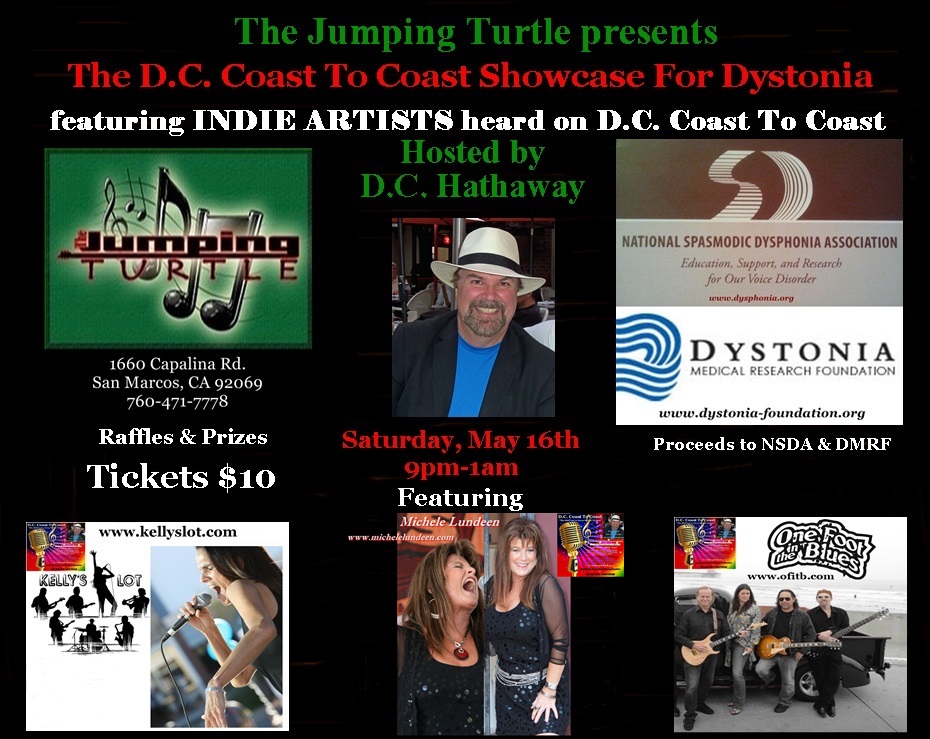 On Saturday, May 16th, 2015 The Jumping Turtle in San Marcos, CA and D.C. Hathaway hosted The D.C. Coast To Coast Showcase For Dystonia featuring Michele Lundeen, Kelly's Lot & One Foot In The Blues, who are all heard on D.C. Coast To Coast DJ shows that DC always host
.
It was a great night of Blues music for a great cause. It was a blast!!

On October 1st, 2015, Grammy Award Winner Juice Newton appeared
at Martinis Above Fourth in San Diego for a benefit concert for Dystonia as well as back in February 2012 at Sycuan Casino with D.C. Hathaway and Billy McLaughlin. D.C. and Billy BOTH have Dystonia. THANK YOU JUICE NEWTON FOR YOUR SUPPORT!!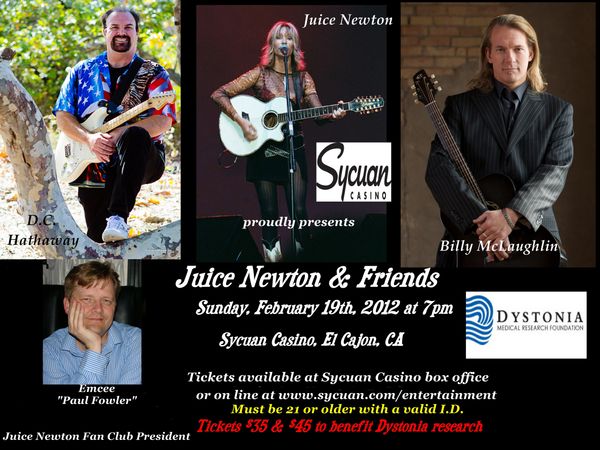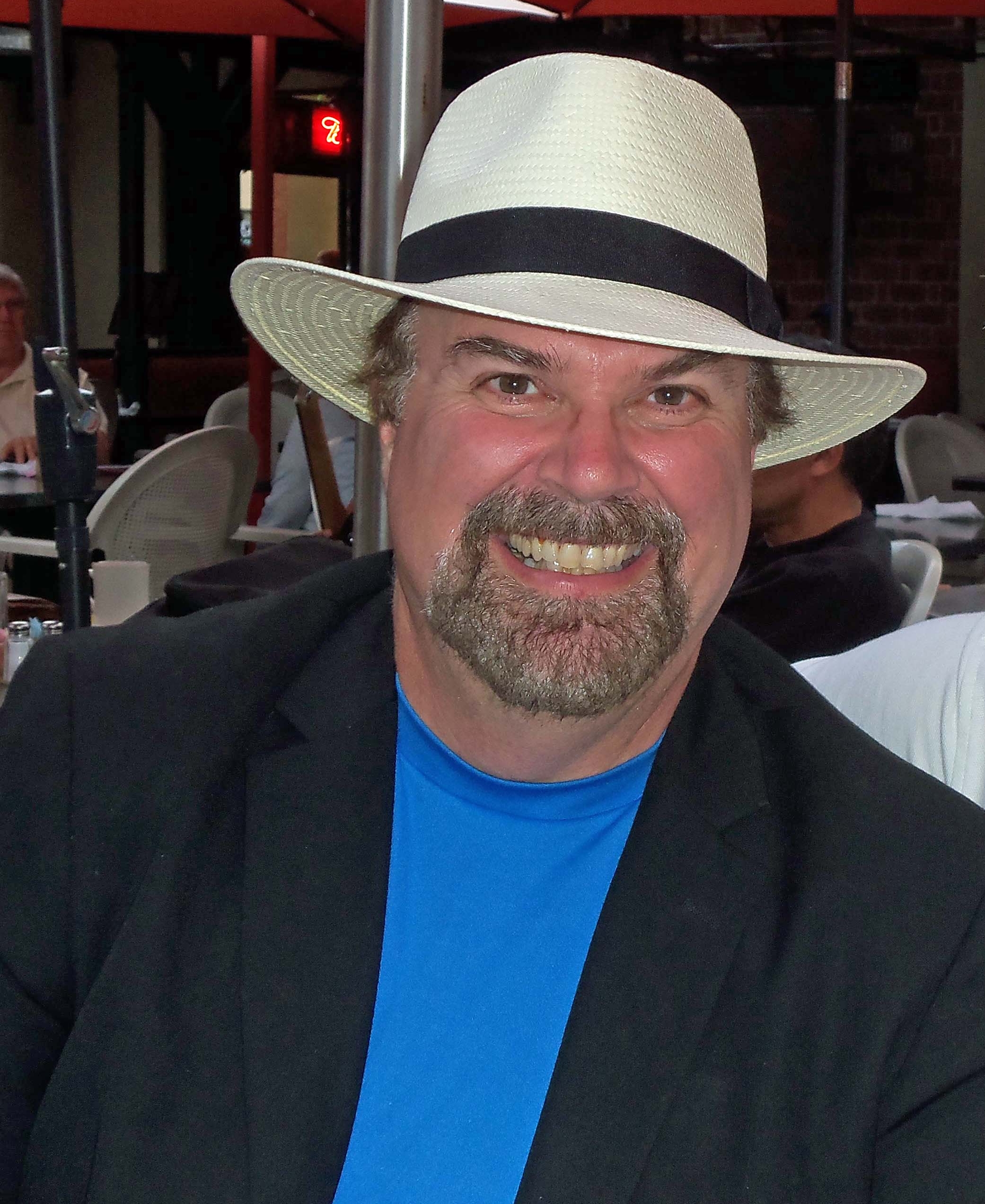 Watch D.C.'s moving story below about living with Dystonia, specifically Spasmodic Dysphonia, the form of Dystonia D.C. has that affects the voice. To make a donation in D.C. Hathaway's name to help find a cure click the link below and THANK YOU!!
https://www.dystonia-foundation.org/dchathaway